Our Team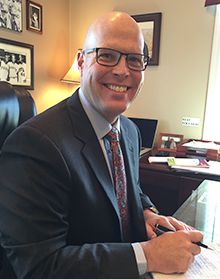 Wes Morris
Managing Member
Wes invests time in fulfilling the financial potential of his clients. He builds a relationship of trust to foster the leadership that helps each client find and implement insurance and retirement strategies. He works with Business Owners, Executives, Educators, Pre-Retirees, and Retirees to prepare them for a better future. Wes will design and create a retirement strategy that is individually tailored to his client's needs, monitoring it closely as their needs change.
Wes is a Member of the National Association of Insurance and Financial Advisors and is a Life and Qualifying Member of the Million Dollar Round Table*.
Wes has been married to Jeannine since 1990, and they have three boys; Charlie, Tommy, Jimmy & two grandsons; Tripp & Beau. He is an active member of Christ Fellowship.
Connie Williams
Client Relations Manager
Connie is in charge of promotional campaigns, advertising, website design, and developing all marketing material for Morris Financial Inc. She also maintains our data management system to ensure our clients move through our process effectively. Connie joined our team in 2007.
Connie holds a B.S. in Business Administration from King College. She is married to Mike and has been for 20 years and they have one daughter Casey.
Jeannine Morris
Partner
Jeannine joined the practice in fall of 2001. She is responsible for all new business processing, any related service items, and oversees the daily operations of our Financial Services Practice. Jeannine is a former Head Basketball Coach at King University in Bristol, TN, and her alma mater. She was also a two-time All-American Selection in '88 and '89. In April of 2006, Jeannine became the first female athlete inducted into the King University Athletics Hall of Fame. Jeannine is also Wes's wife since 1990 and a mother of three sons; Charlie, Tommy, and Jimmy. She holds a BA in Business Administration from King University and MS in Sports Management from Virginia Tech.
*MDRT is recognized throughout the industry as the standard of excellence in life insurance sales performance.